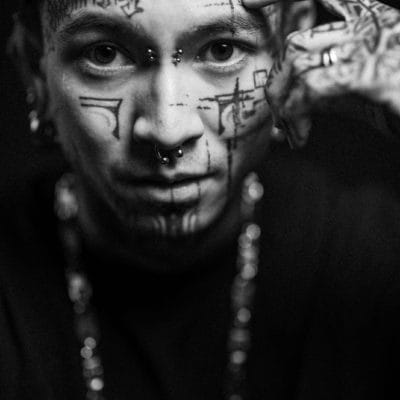 Tony Tuan Luong
Avantgarde Tatto Resident
Prefered Styles: Realismo Black
Tony Tuan Luong ha conseguido desarrollar un estilo propio basado en el black work y los diseños oscuros realistas. Esto combinado con los elementos que aparecen en sus tatuajes, hace que su estilo se defina como propio y con mucha personalidad.
My Name is Tony Tuan Luong, and I am a tattooer and Urbanartist from Germany, where I started tattooing around early 2013.  My passion for art was given to me by my father who was an oil painter from Vietnam, so I was always surrounded by art since I was a child. Anyway I was never that interested by painting in oil, so I found another way to express myself and that was nothing else than Graffiti. While I was trying hard to become just one of the "cool kids" who are doing Graff, it really fullfilled my life in many ways and gave me over the years many opportunities. So through this I became a tattooer and in my tattoos as well as in my paintings you will always see my roots from Graffiti.
Now I am the new resident at Avantgarde Tattoo Collective, but I still travel every second month to Germany. My style is a mix of black and grey realism and abstract elements. Right now I focus a lot in abstract calligraphy, a mix of grunge blackwork and neopunk style with the aesthetics of calligraphy. I always tryout different things to give my clients an original tattoo. Mostly I am influenced by Urbanart, Graffitis, Contemporary and Abstract paintings from the early centuries until nowadays. 
---
Book Now!
< Back